Hotel Twenty Seven, Amsterdam
VID FIREKILL is protecting the exclusive Twenty Seven Hotel, which is located in The Dam Square in the city of Amsterdam.
Why was a VID FIREKILL solution chosen?
• The system is approved to protect all areas of a hotel.
• The system ensures minimum water damage in case of activation.
• The system has low water requirements.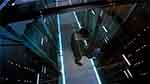 The VID FIREKILL low pressure watermist system effectively protects our guests and property while minimizing water damage.
Eric Toren, owner Hotel Twenty Seven, Amsterdam